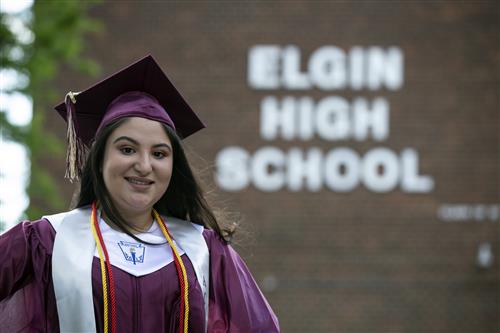 What school will you be attending in the fall?
Aurora University.
Major/minor?
Social Work and Spanish.
What is the most important thing you learned in high school?
That honesty is a vital characteristic for success.
What is your favorite high school memory?
The Academy International trip to France and Spain.
What was your favorite class or learning experience?
My favorite learning experience was seeing progress by having the same teachers for two different years and seeing their feedback change.
Share your best advice for incoming freshmen.
Always stay true to yourself because it will allow you to become the best version of yourself.
What or who do you account for your academic success and ranking in the top 2 percent of your senior class?
Myself because I did all the work to be there.
What are you learning about yourself and the world as we collectively face this global pandemic?
I am learning that I really enjoy spending time with my family and I believe more than ever that society is too ambitious.