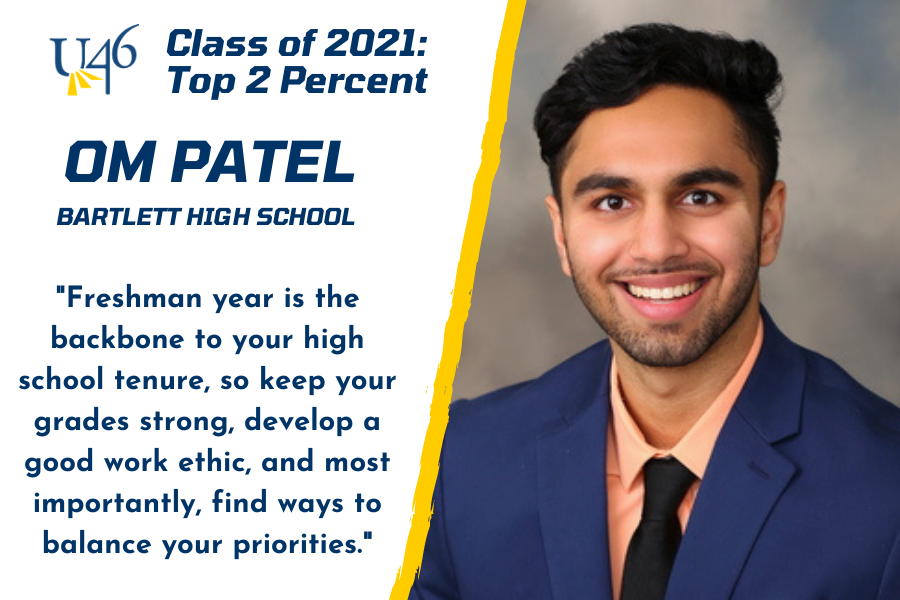 What are your post-high school plans? Please list the college or university will you be attending in the fall:
Attending University of California, Los Angeles to study biochemistry.
What is the most important thing you learned in high school?
The most important thing I learned in high school is being a hands-on person. Being in the academy, I had to do a lot of engineering projects, so I had to get out of my comfort zone and adapt to using tools I was not familiar with.
What is your favorite high school memory?
My favorite high school memory includes the DECA completions. This was a very fun club where I got closer to people in it and was able to meet new people at the competitions. DECA state in 2019 was the most memorable where a lot of our members qualified for nationals.
What was your favorite class or learning experience?
My favorite class was AP psychology with Mr. Bez. Not only was psychology a very interesting subject but it was also a very interactive class where Mr. Bez was constantly participating with students during discussions while learning. Mr. Bez is one of my favorite teachers at Bartlett because he has great teaching methods, and is a great person who you can talk to about anything.
Share your best advice for incoming freshmen:
Freshman year is the backbone to your high school tenure so keep your grades strong, develop a good work ethic, and most importantly, find ways to balance your priorities and having fun.
What or who do you acknowledge for your academic success, and ranking in the top 2 percent of your senior class?
I acknowledge the support of my parents, sister, friends, and teachers because they were there for me when I needed help or advice to progress academically. They also helped motivate me to be at my best when it came to academics and other activities as well, which got me to where I am and into my dream college.
What life lessons or observations have you gained about yourself, and the world, during the 2020-21 school year?
I learned not to take things for granted because due to the pandemic, I have not had a normal school day for more than a year, derailing the best times of the high school experience. I learned not everything will go my way, preparing me for problems I will face in the future.