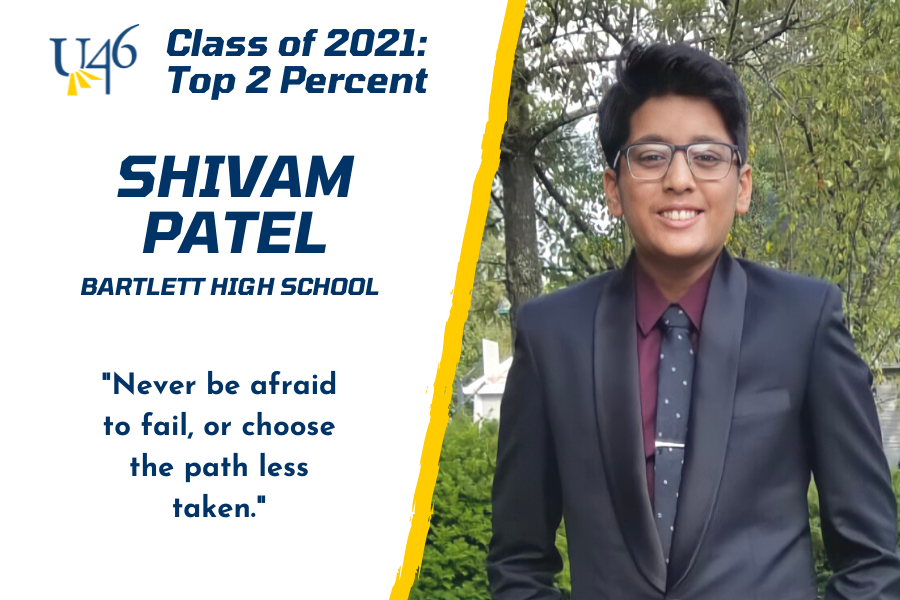 What are your post-high school plans?
I will be attending the University of Illinois at Urbana-Champaign in the following school year, and majoring in computer engineering.
What is the most important thing you learned in high school?
One of the most important things that I learned in high school was that no matter the outcome of a test or project, you can get where you want to be with dedication.
What is your favorite high school memory?
During the pandemic, I went out with friends and played soccer in the middle of the night. It was unlike anything else I have done in high school, and I learned to appreciate and enjoy the stage of life that I am in.
What was your favorite class or learning experience?
My favorite learning experience would likely be working in the woodshop for the first time in my Integrated Technology class during freshman year. I had to create a simple box, but time and time again, I would mess up. After failing several times to create a basic box, I realized that I could enjoy making mistakes, and failing every now and then.
Share your best advice for incoming freshmen:
Never be afraid to fail or choose the path less taken.
What or who do you acknowledge for your academic success, and ranking in the top 2 percent of your senior class?
I would acknowledge my family for my academic success as they would always put me back on track if I ever got off.
What life lessons or observations have you gained about yourself, and the world, during the 2020-21 school year?
Throughout the pandemic, I volunteered at food distribution centers and met many people. Some people were negatively impacted by the pandemic and others were positively impacted, yet all of them were happier than they were before. I learned that everyone gets dealt either winning or losing hands, but all that matters is how we play our cards.