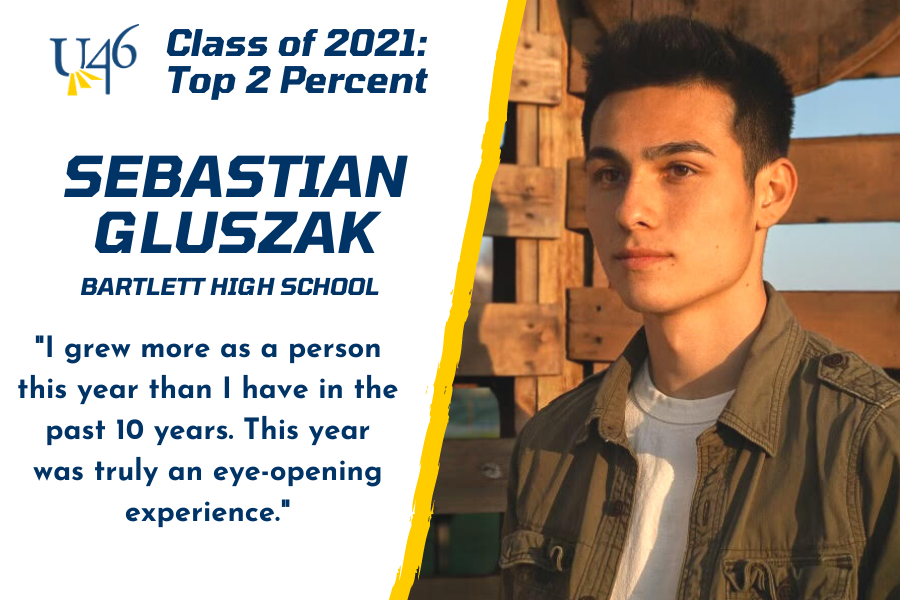 What are your post-high school plans?
I will be studying at University of Illinois at Urbana Champaign, majoring in computer science and astronomy.
What is the most important thing you learned in high school?
The most important thing I learned in high school was balancing different aspects of my schoolwork, social life, and free time.
What is your favorite high school memory?
My favorite memory is playing on the soccer team. I met some incredible people and played the sport that I loved growing up as a child.
What was your favorite class or learning experience?
My favorite class was freshman technology because I got to learn a lot of practical knowledge in the class. I always found the class enjoyable, whether it was listening to life lessons shared by my teacher, or using power tools in the lab to build projects.
Share your best advice for incoming freshmen:
My piece of advice would be to have fun, meet new people, and try new things. This is the last stretch of your childhood, and you want to make it a memorable one.
What or who do you acknowledge for your academic success, and ranking in the top 2 percent of your senior class?
I would have never been as good academically if it weren't for my parents pushing me to be my best. My family and friends have always been supportive of me.
What life lessons or observations have you gained about yourself, and the world, during the 2020-21 school year?
When the pandemic hit, I learned that you can't take everything for granted. My life was unexpectedly flipped upside down; however, I was still able to make the most of the opportunities life gave me. It is the rough moments in life, and what we do with them, that defines us. I grew more as a person this year than I have in the past 10 years. This year was truly an eye-opening experience.