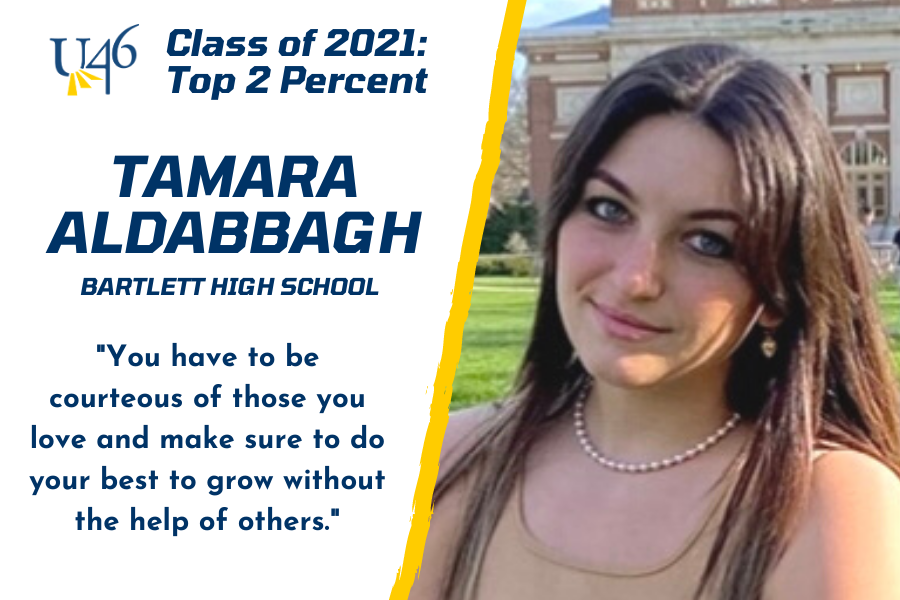 What are your post-high school plans?
I will be attending University of Illinois at Urbana-Champaign and majoring in molecular and cellular biology, with a minor in business administration.
What is the most important thing you learned in high school?
The most important thing I learned in high school is the importance of developing trust in your friendships. Those are the relationships that will last the longest in your life, and keep you the happiest. Also, many things become easier when you're known as a trustworthy person.
What is your favorite high school memory?
One of my favorite high school memories was in freshman year when we had to measure the height of the school using math and a ruler. My group got the closest that was within just a few feet of the actual height. It was so exciting to be hands-on, and thinking outside the box.
What was your favorite class or learning experience?
I've had many favorite classes in high school including my freshman math, freshman English, junior math, junior English, and senior tech classes. The things that made these classes the best were the way that my teachers made learning enjoyable, and the people I got to meet and work with.
Share your best advice for incoming freshmen:
My best advice for incoming freshmen is to not be afraid of being outgoing and talk to new people. You never know what friendships and opportunities you can gain.
What or who do you acknowledge for your academic success, and ranking in the top 2 percent of your senior class?
I owe all my academic success to my family. My mom and dad always pushed me to want to learn more, and to work hard to achieve my future goals. I also have to thank my siblings for always commending me on my academic achievements and supporting me in my endeavors.
What life lessons or observations have you gained about yourself, and the world, during the 2020-21 school year?
In this past school year, I've learned the importance of taking care of yourself and those you care about. You have to be courteous of those you love, and make sure to do your best to grow without the help of others. It's also important to note that some friendships flourish even in distance, and it's important to keep those people close.