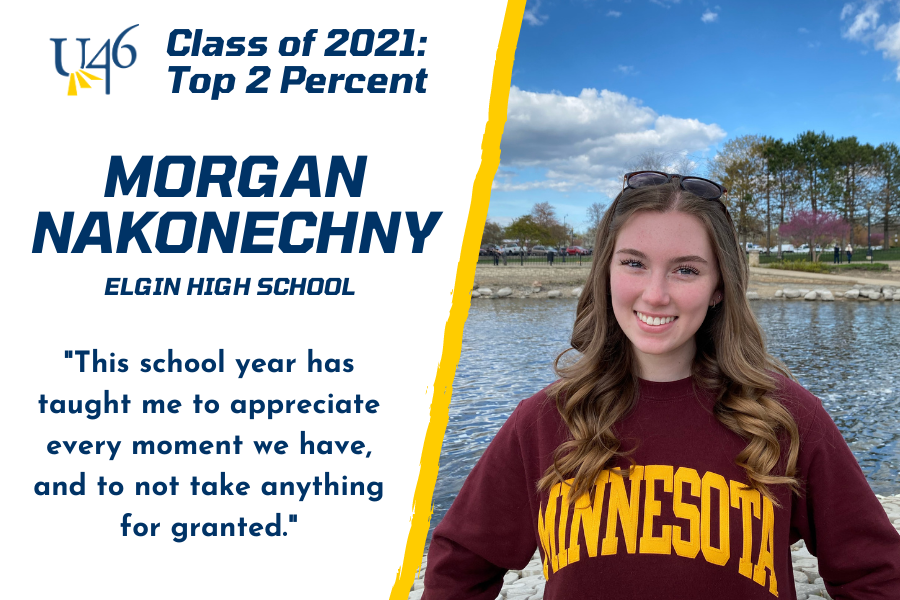 What are your post-high school plans?
Next year I'll be attending the University of Minnesota in the College of Science and Engineering. I will be majoring in computer science.
What is the most important thing you learned in high school?
The most important thing I've learned in high school is to be yourself, and be proud of the unique interests that you have.
What is your favorite high school memory?
My favorite high school memory is performing at the EHS Homecoming Assembly with my dance team during my junior year.
What was your favorite class or learning experience?
My favorite classes have been AP US History with Mr. Devine, and Gifted American Lit/AP Lit with Ms. Cabrera.
Share your best advice for incoming freshmen:
Getting involved in sports and activities during your freshman year is so important in creating a support system for the next 4 years! Give your own personal best effort academically, and don't be afraid to ask for help when you need it.
What or who do you acknowledge for your academic success, and ranking in the top 2 percent of your senior class?
I attribute my academic success to my hard work, commitment to always giving my full effort, and my excitement to learn new things. My success is also reflective of the supportive and encouraging people and teachers in my life, specifically my family, friends, Ms. Cabrera, Mr. Towry, Ms. Smith, Mr. Hess, and Mr. Pennington.
What life lessons or observations have you gained about yourself, and the world, during the 2020-21 school year?
This school year has taught me to appreciate every moment we have, and to not take anything for granted.