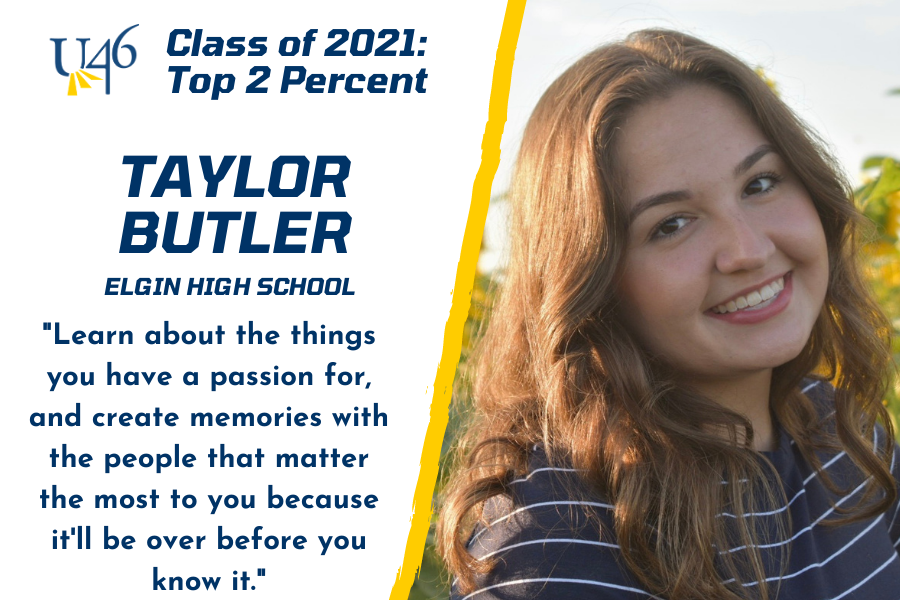 What are your post-high school plans?
I will be attending Nova Southeastern University and majoring in biology on the pre-medicine track.
What is the most important thing you learned in high school?
To lean on those around me for support. High school can be stressful for a plethora of different reasons and secluding yourself from a support system will only make it harder. School and grades are important, but so is your overall well-being; do not forget about those around you who care about you; they need you just as much as you need them.
What is your favorite high school memory?
All of the various trips I got to go on with the Gifted Academy! From annual Shakespeare field trips at Navy Pier, to ziplining in Ohio, I was always entertained with my class and I made memories I'll always remember.
What was your favorite class or learning experience?
My AP Biology class from sophomore year was a blast. We had a small class size so everyone became really close, really quick. The entire course was one big collaborative effort that my teacher made an enjoyable experience for everyone.
Share your best advice for incoming freshmen:
Once you figure out what is the most important to you, make that your focus and capitalize on it! The next few years will be gone in a heartbeat. The last thing you'd want is to look back on your four years in high school, and wish you had done more. Learn about the things you have a passion for, and create memories with the people that matter the most to you, because it'll be over before you know it.
What or who do you acknowledge for your academic success, and ranking in the top 2 percent of your senior class?
I would not have had the work ethic or motivation to succeed without a constant support system from my family and closest friends. At the end of the day I put in the work, but I would not have been able to without consistent encouragement from those around me.
What life lessons or observations have you gained about yourself, and the world, during the 2020-21 school year?
There are too many greater things coming in the future to get stuck dwelling on the past. The past year has been filled with so much loss for so many people, but that can't be reversed. All we can do is look ahead to the potential that the future holds.