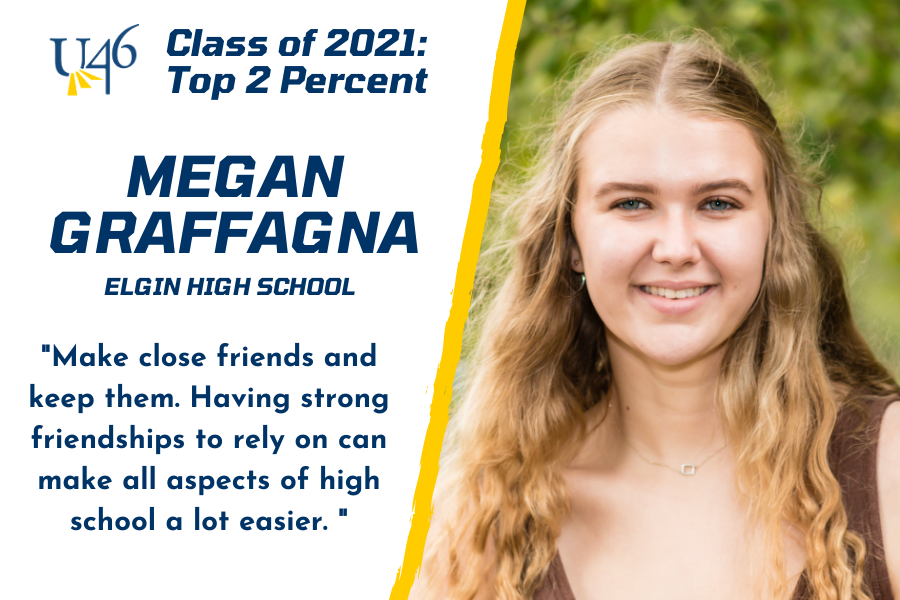 What are your post-high school plans?
I will be attending Lawrence University, and I intend to double major in anthropology and English.
What is the most important thing you learned in high school?
I learned important organizational skills and how to stay on top of my work.
What is your favorite high school memory?
Memories with the swim team are my favorite. I really enjoyed all of the team bonding during practices and meets.
What was your favorite class or learning experience?
My favorite class was AP U.S. history because it taught me new ways of looking at the world.
Share your best advice for incoming freshmen:
Make close friends and keep them. Having strong friendships to rely on can make all aspects of high school a lot easier.
What or who do you acknowledge for your academic success, and ranking in the top 2 percent of your senior class?
My parents and teachers who always helped when I needed it as well as my friends who have always supported me.
What life lessons or observations have you gained about yourself, and the world, during the 2020-21 school year?
What matters most is what you do and how you handle yourself, not what anybody else is doing.