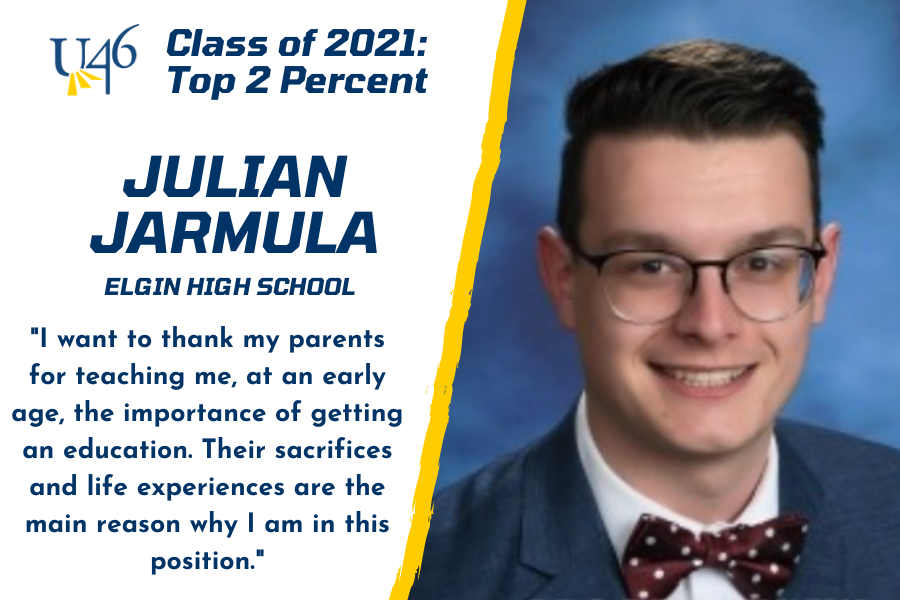 What are your post-high school plans?
I will be attending Northwestern University and studying chemical engineering.
What is the most important thing you learned in high school?
Academics aren't everything. Don't get me wrong, academics are very important, however, going out of your comfort zone to join different extracurricular activities is very important as well. Extracurricular activities will give you the ability to meet different people and expand your interests.
What is your favorite high school memory?
Going to the State Tournament three years in a row with my amazing Chess Team.
What was your favorite class or learning experience?
AP Chemistry with Ms. Grano and AP U.S History with Mr. Devine.
Share your best advice for incoming freshmen:
Surround yourself with good friends. Your high school experience will be a lot more pleasant if you look forward to going to school knowing that you have amazing, supportive friends who are always there for you.
What or who do you acknowledge for your academic success, and ranking in the top 2 percent of your senior class?
I want to thank my parents for teaching me, at an early age, the importance of getting an education. Their sacrifices and life experiences are the main reason why I am in this position. I want to thank all of my teachers and counselor, Mr. McCarthy, for supporting me throughout my entire high school experience. Finally, I want to thank my amazing friends for always being there for me and making high school a great experience.
What life lessons or observations have you gained about yourself, and the world, during the 2020-21 school year?
Flexibility and collaboration are important life skills. You need to have the ability to adapt to unusual situations and learn how to conquer them. Whether it is distance learning or COVID-19, you need to learn how to cope with these unusual situations by working with others and helping each other.