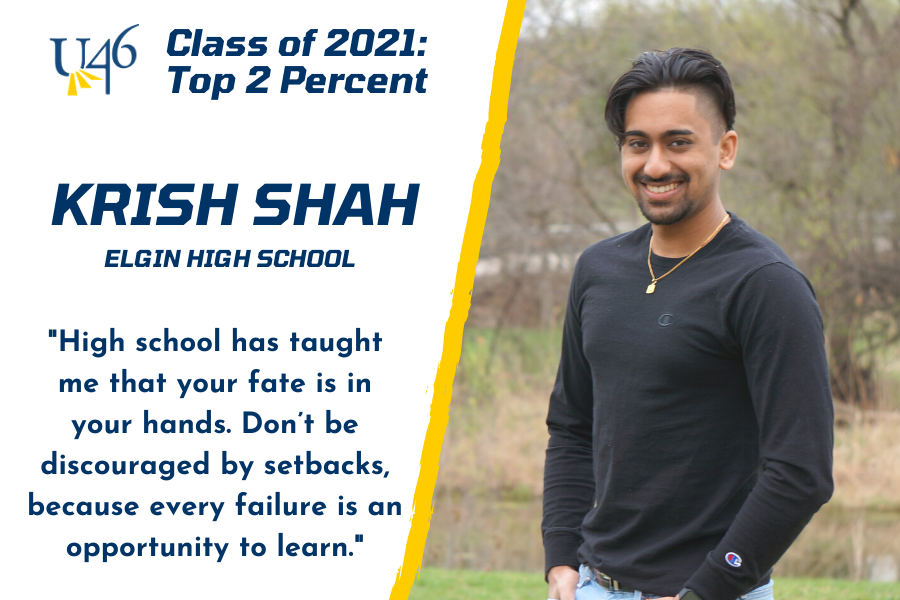 What are your post-high school plans?
I will be attending University of California, Los Angeles and studying psychobiology, on the pre-medicine track.
What is the most important thing you learned in high school?
High school has taught me that your fate is in your hands. Keep working and your efforts will become fruitful. Don't be discouraged by setbacks, because every failure is an opportunity to learn.
What is your favorite high school memory?
My favorite memory is interacting with people throughout all the high school classes, events, and extracurriculars. I'm really glad to have met some amazing people and lifelong friends.
What was your favorite class or learning experience?
My favorite class was definitely Ms. Butler's Certified Nursing Assistant class. I came to understand the full spectrum of patient care and the CNA's part within this process. This experience showed me how mental and spiritual support is just as important as physical care.
Share your best advice for incoming freshmen:
Get involved! Try new things, meet new people, and experience everything high school has to offer. The next four years are going to go by fast, so don't leave any room for regrets!
What or who do you acknowledge for your academic success, and ranking in the top 2 percent of your senior class?
Everyone I've encountered has played an integral role in getting me to where I am today. I'm thankful to my teachers and coaches for honing my skills. I'm thankful to my parents for pushing me to always be the best version of myself. Most importantly, I'm thankful to my brother and friends for allowing me to enjoy myself during this crazy adventure.
What life lessons or observations have you gained about yourself, and the world, during the 2020-21 school year?
Nobody can be fully prepared. Our world is full of surprises, so adaptability is crucial during unexpected circumstances.