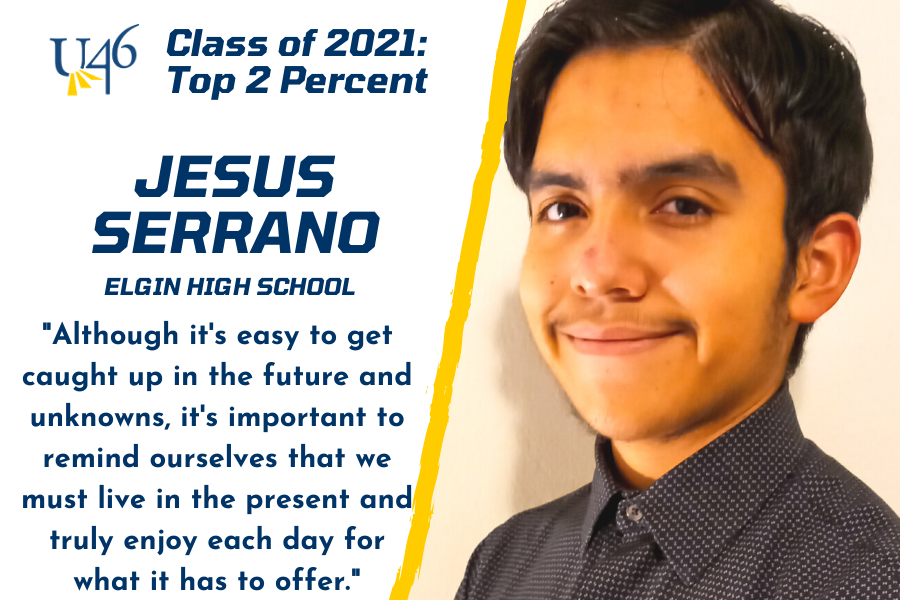 What are your post-high school plans?
I will be attending Northwestern University. I plan on double majoring in mathematics and legal studies, and minoring in Spanish.
What is the most important thing you learned in high school?
The ability to have a more optimistic and hopeful perspective during a challenging situation can greatly influence what happens next. You can't always control what happens to you, but you can definitely control how you react to it.
What is your favorite high school memory?
Cross country and track meets because race day was always exciting.
What was your favorite class or learning experience?
My favorite classes were Law, and AP Calculus BC because I was able to learn things that I'm passionate about. I could always look forward to those classes, even if the content could be difficult at times.
Share your best advice for incoming freshmen:
Find something that you're passionate about because you get to learn a lot about yourself, and what you're capable of.
What or who do you acknowledge for your academic success, and ranking in the top 2 percent of your senior class?
My parents, who have always supported me and taught me the importance of hard work and perseverance. I also acknowledge my discipline in giving forth my best effort in each class.
What life lessons or observations have you gained about yourself, and the world, during the 2020-21 school year?
Although it's easy to get caught up in the future and unknowns, it's important to remind ourselves that we must live in the present, and truly enjoy each day for what it has to offer. We are only guaranteed one moment, the moment we're in right now, so it's important that we make the best of it.