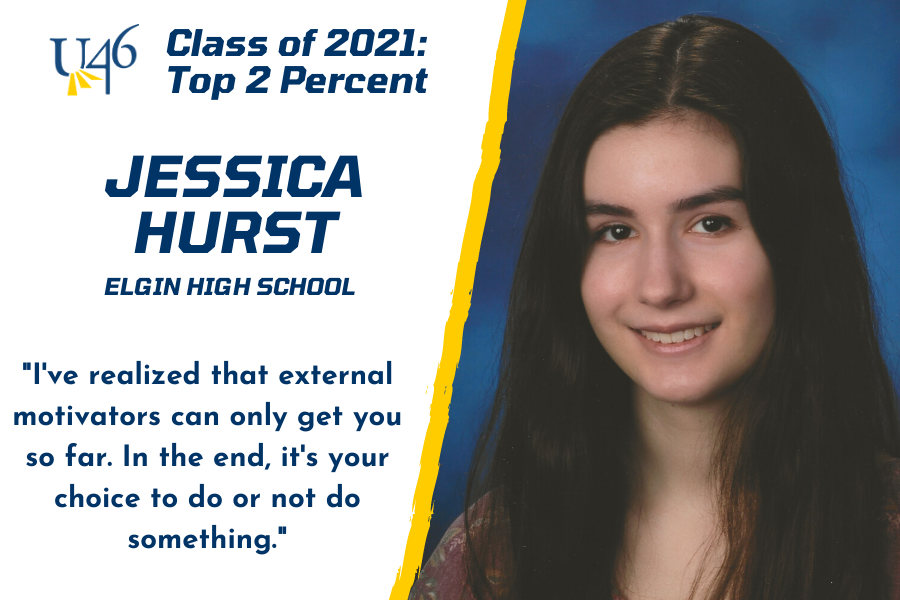 What are your post-high school plans?
I'm going to University of Illinois Urbana-Champaign and majoring in animal science.
What is the most important thing you learned in high school?
I learned how to be collaborative with my peers.
What is your favorite high school memory?
My favorite memory was joining the math team with my friend our freshman year, and then being a part of it for all four years.
What was your favorite class or learning experience?
I enjoyed AP biology a lot.
Share your best advice for incoming freshmen:
Make the most of your time in high school.
What or who do you acknowledge for your academic success, and ranking in the top 2 percent of your senior class?
My friends and all of their support helped me so much.
What life lessons or observations have you gained about yourself, and the world, during the 2020-21 school year?
I've realized that external motivators can only get you so far. In the end, it's your choice to do or not do something.