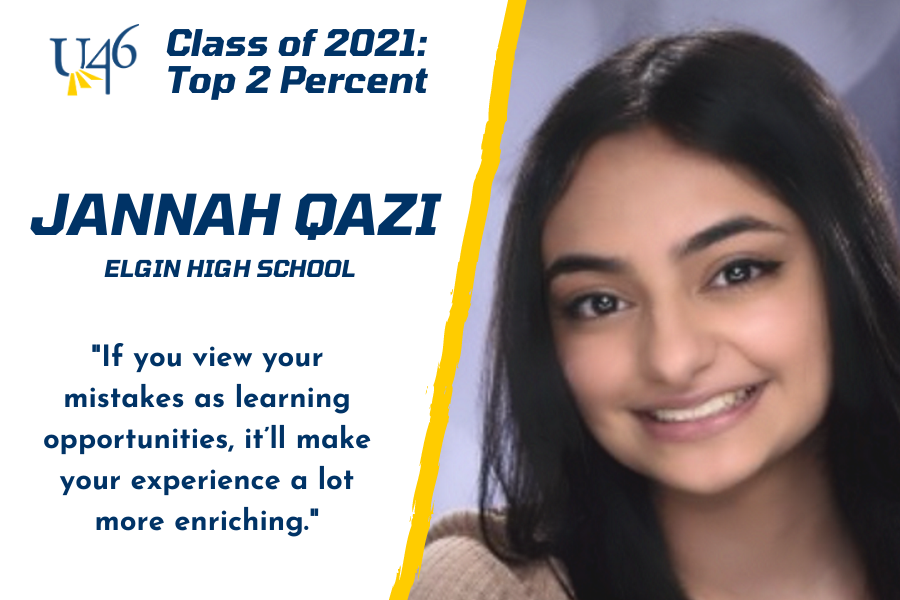 What are your post-high school plans?
I will be studying at Saint Louis University and majoring in neuroscience.
What is the most important thing you learned in high school?
Although high school is very short, it's when you start to discover a lot of new aspects and perspectives of yourself and others. A lot of it is about creating yourself and finding the things you care about.
What is your favorite high school memory?
I enjoyed going to the Illinois State competition for HOSA. It was really unique seeing students from so many different schools competing in events with us, all while having fun at the same time.
What was your favorite class or learning experience?
My favorite class was AP Chemistry with Ms. Grano in my junior year. Chemistry can be an intimidating subject, but our class always had a very lighthearted and supportive environment.
Share your best advice for incoming freshmen:
Try your best, but don't be afraid to make mistakes and grow from them. If you view your mistakes as learning opportunities, it'll make your experience a lot more enriching.
What or who do you acknowledge for your academic success, and ranking in the top 2 percent of your senior class?
I have an amazing support system consisting of family, friends, and teachers. They've always pushed me to the best I can be and saw my potential long before I did. Anytime I had any big or small news to share, my family was always there to lend an ear and give me advice.
What life lessons or observations have you gained about yourself, and the world, during the 2020-21 school year?
Everything and everyone is constantly changing, especially yourself. Allowing yourself to grow into new things as well as grow out of old ones can be hard, but it's necessary.