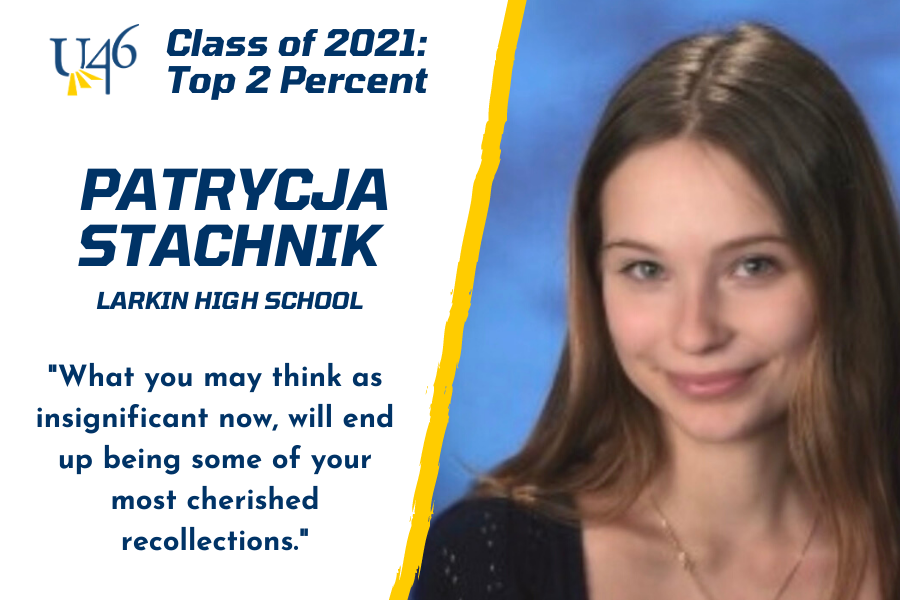 What are your post-high school plans?
Though I currently have not made a final decision, my choices lie in my acceptances to Dartmouth, Vanderbilt, and Allegheny College. I intend to major in philosophy with a minor in business, and an emphasis on pre-law, as I'm continuing to law school after my undergraduate completion.
What is the most important thing you learned in high school?
It takes time. The people you get to know, the memories you make, the decisions you must reach; all of these take time. It cannot be rushed, nor can it be feared. Inevitably, we will ardently devote ourselves to our future passions, so there is no need to hurry life on the aspects of happiness it has to offer us.
What is your favorite high school memory?
It would be nearly impossible to choose just one; in it's most general sense, the memories I'll cherish will be with groups of people I came to be so close with. In-class silent laughs, daily conversations, and the long months spent with those I surrounded myself with will continue to be my fondest memories.
What was your favorite class or learning experience?
Being part of the Art Academy offered me a completely different perspective of learning. Though not an academic class, it taught me the importance of environment: what you surround yourself with will inevitably become a part of you. And I could not be more grateful that the Art Academy, in its entirety, was able to do that for me.
Share your best advice for incoming freshmen:
Take care to focus on the small aspects of your high school experience. What you may think as insignificant now, will end up being some of your most cherished recollections.
What or who do you acknowledge for your academic success, and ranking in the top 2 percent of your senior class?
To my teachers, I want to sincerely thank you for the effort you put towards me. Without your assistance, I absolutely would not have reached my potential. The time taken to make class enjoyable, to personally know me, and to push me towards where I am now, is something I will eternally be grateful for. Thank you for what you have done for me throughout the years.
What life lessons or observations have you gained about yourself, and the world, during the 2020-21 school year?
It is very easy to find yourself in a difficult transition of life, feeling completely in-between of not knowing. It took me a while to learn, but reminding myself that there are so many joys in life, allowed me to cultivate the willpower to persevere. Enjoy the little aspects of life that it provides, and you'll find that it's truly exciting.