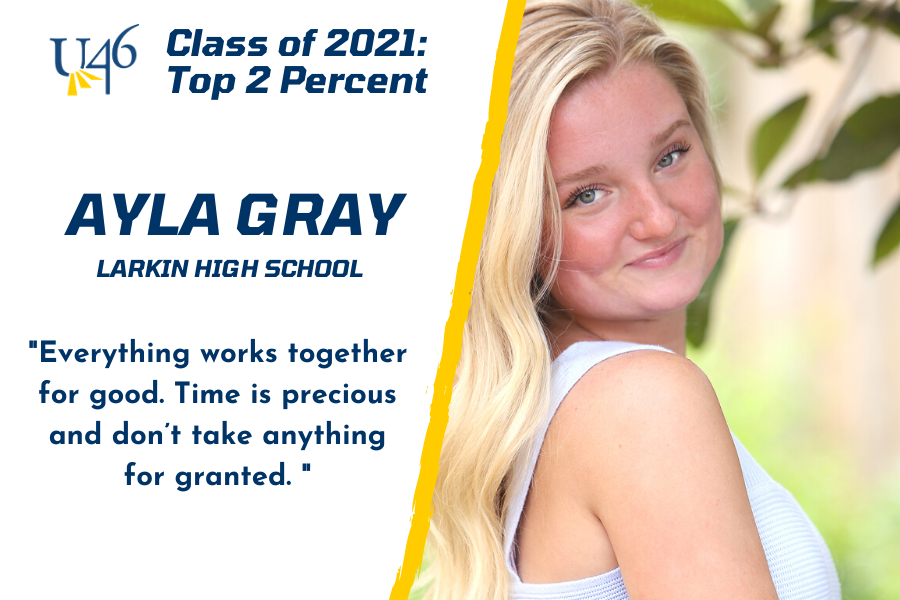 What are your post-high school plans?
I will be attending Southeastern University, majoring in business.
What is the most important thing you learned in high school?
Live every day to the fullest, and make each day count!
What is your favorite high school memory?
Friday night football games, and playing under Coach Hall.
What was your favorite class or learning experience?
Environmental Science with Mrs. Fowle. She radiates in the classroom and makes everyone smile. Everyday we learned something new and she made class so enjoyable!
Share your best advice for incoming freshmen:
What you put into it, is what you are going to get out of it.
What or who do you acknowledge for your academic success, and ranking in the top 2 percent of your senior class?
Stephanie Montgomery's push to be in honors classes when I doubted myself.
What life lessons or observations have you gained about yourself, and the world, during the 2020-21 school year?
Everything works together for good. Time is precious and don't take anything for granted.