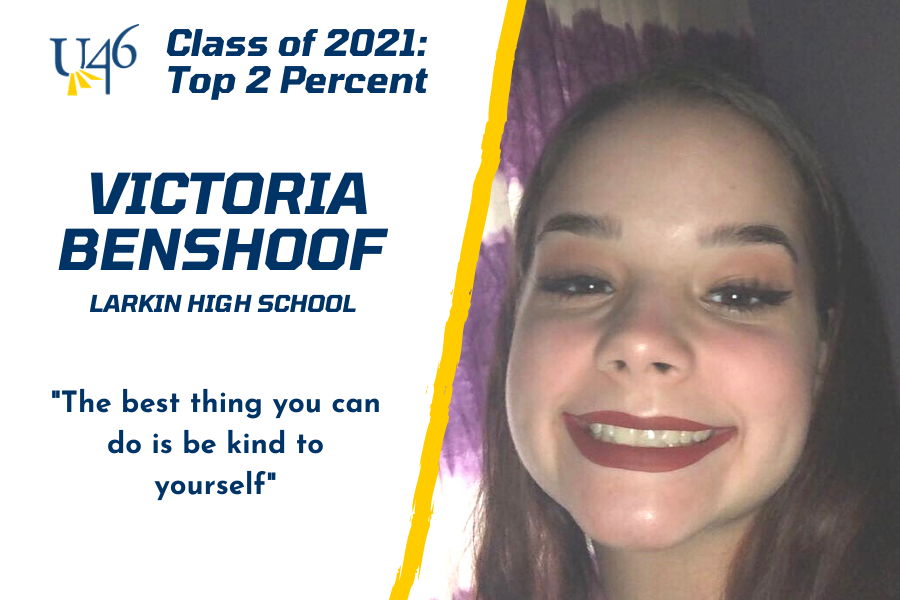 What are your post-high school plans?
I'll be attending DePaul University and majoring in psychology.
What is the most important thing you learned in high school?
It is not necessary to place stress on yourself.
What is your favorite high school memory?
Performing with the dance academy and dance team.
What was your favorite class or learning experience?
My favorite class was psychology, and i loved meeting a therapy dog.
Share your best advice for incoming freshmen:
Be sure to ask for help when needed because your learning experience is most important!
What or who do you acknowledge for your academic success, and ranking in the top 2 percent of your senior class?
My family, friends, teachers, and dance team coach.
What life lessons or observations have you gained about yourself, and the world, during the 2020-21 school year?
The best thing you can do is be kind to yourself, and it's okay to struggle.