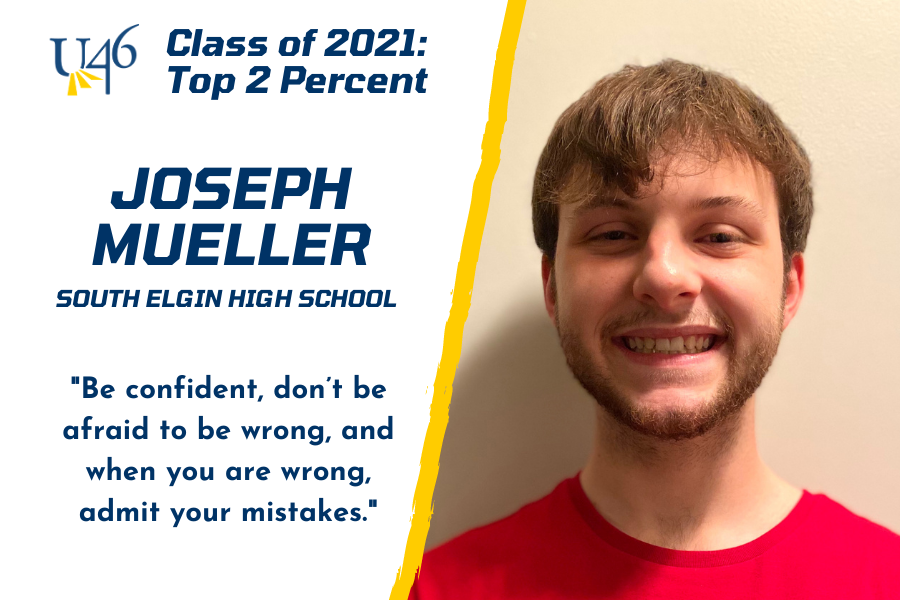 What are your post-high school plans?
I'm going to University of Illinois at Urbana-Champaign, studying chemical engineering.
What is the most important thing you learned in high school?
Be confident, don't be afraid to be wrong, and when you are wrong, admit your mistakes.
What is your favorite high school memory?
Hanging out with my friends during the day. Whether in the morning, in class, at lunch, or in clubs.
What was your favorite class or learning experience?
AP Chemistry taught me how to have fun with learning, and AP U.S history taught me how to maintain a good work/life balance.
Share your best advice for incoming freshmen:
Enjoy yourself and don't let stress get to you. At the end of the day, all of the grades and scores are only numbers and letters on paper. As long as you give it your best then you're doing great.
What or who do you acknowledge for your academic success, and ranking in the top 2 percent of your senior class?
All of the excellent teachers I've had over the years who have done their absolute best to push me to do better. The connections I had with my teachers is what made me do well.
What life lessons or observations have you gained about yourself, and the world, during the 2020-21 school year?
Count what you have now, not what you don't have.