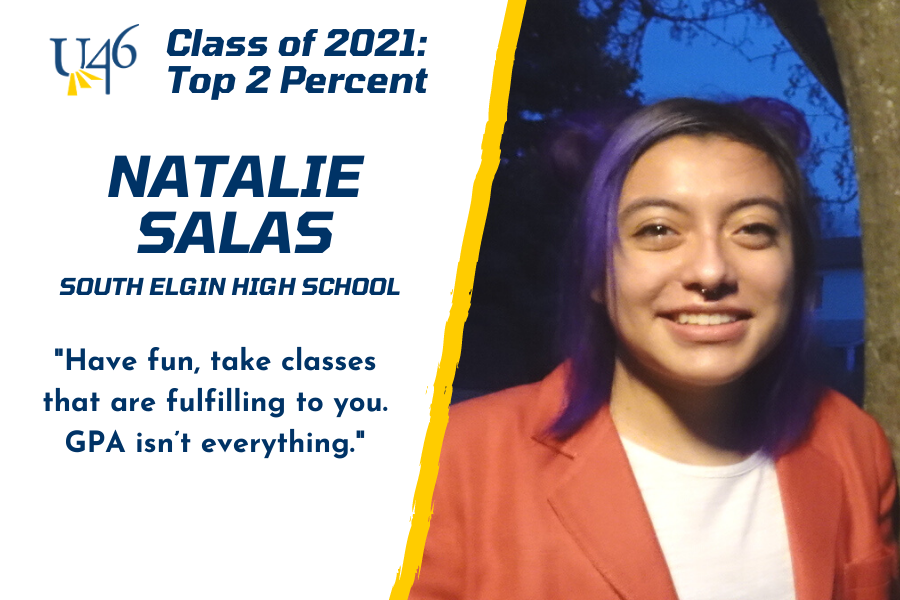 What are your post-high school plans?
I will attend Carthage College and major in chemical engineering.
What is the most important thing you learned in high school?
Keeping track of responsibilities and managing priorities.
What is your favorite high school memory?
Going out to eat with the band after Friday night football games.
What was your favorite class or learning experience?
AP Chemistry
Share your best advice for incoming freshmen:
Have fun and take classes that are fulfilling to you. GPA isn't everything.
What or who do you acknowledge for your academic success, and ranking in the top 2 percent of your senior class?
Caring too much about my GPA and sleep deprivation.
What life lessons or observations have you gained about yourself, and the world, during the 2020-21 school year?
Learning in a group setting is a lot more sustainable than learning alone. Having separation from where you sleep and work is crucial for productivity. Time is a construct.