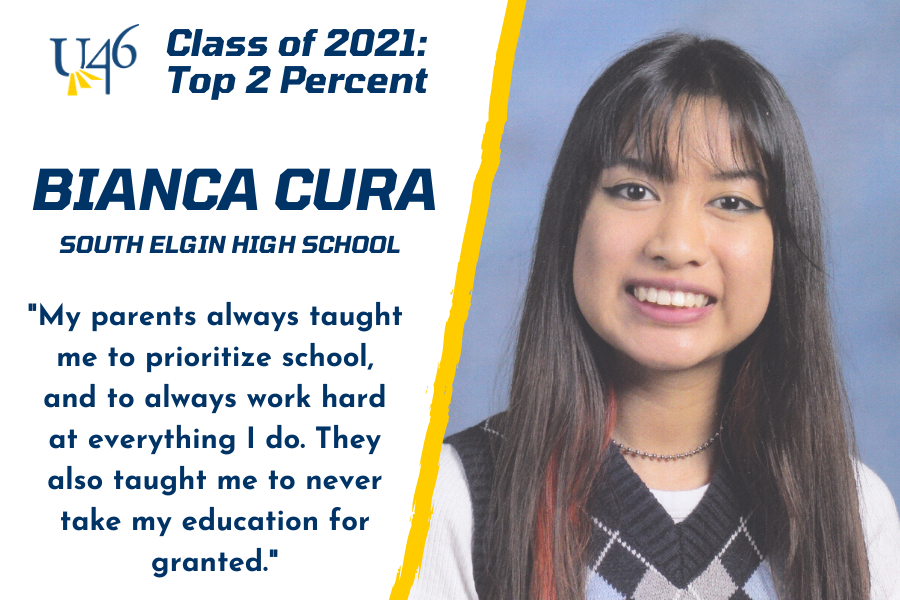 What are your post-high school plans?
I will be attending University of California Berkeley and studying computer science.
What is the most important thing you learned in high school?
The most important thing I learned in high school, as simple as it sounds, was time management. There were days where I felt completely overwhelmed with classes and club meetings, but I learned to occasionally take a step back and learn to prioritize my work.
What is your favorite high school memory?
My favorite high school memory was performing with ARO at the SEHS 2019 Culture Show. I was really excited to showcase all the dances that ARO worked so hard on throughout the year.
What was your favorite class or learning experience?
My favorite class was every BEACON class! I really enjoyed learning how to film and edit videos, and I ended up creating pieces that I'm really proud of.
Share your best advice for incoming freshmen:
I would tell incoming freshmen to join more clubs! I met some of my best friends and had the best memories through the clubs I was in-- it's a great way to meet new people who have the same interests as you.
What or who do you acknowledge for your academic success, and ranking in the top 2 percent of your senior class?
My parents definitely played a big role in my academic success and my class rank. They always taught me to prioritize school, and to always work hard at everything I do. My parents also taught me to never take my education for granted.
What life lessons or observations have you gained about yourself, and the world, during the 2020-21 school year?
The biggest thing I learned from this school year was to be able to adapt to any situation. I definitely didn't think that my senior year would end up like this, but I learned to make the most of my last year of high school and just take things as they come.