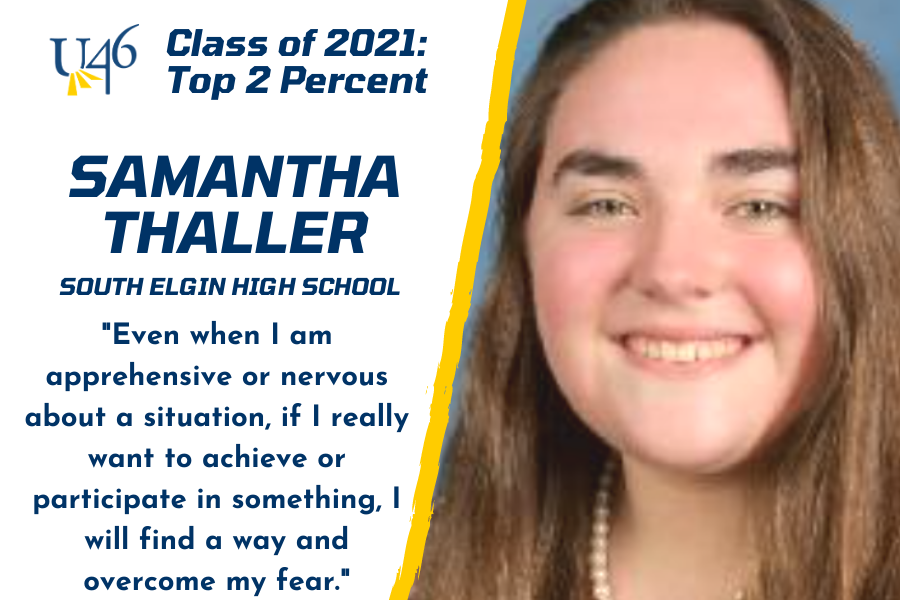 What are your post-high school plans?
I'm still undecided.
What is the most important thing you learned in high school?
Don't be afraid to ask questions and seek help when you need it. Also, figure how you learn early on through reading, listening, activities; it will help later.
What is your favorite high school memory?
Band trip to Disney
What was your favorite class or learning experience?
Any history class.
Share your best advice for incoming freshmen:
Honestly, join clubs/groups, it will really help you get to know people that enjoy the same things as you or help you discover a passion.
What or who do you acknowledge for your academic success, and ranking in the top 2 percent of your senior class?
My parents and my teachers.
What life lessons or observations have you gained about yourself, and the world, during the 2020-21 school year?
I have learned that even when I am apprehensive or nervous about a situation, if I really want to achieve or participate in something I will find a way to do it and overcome my fear.