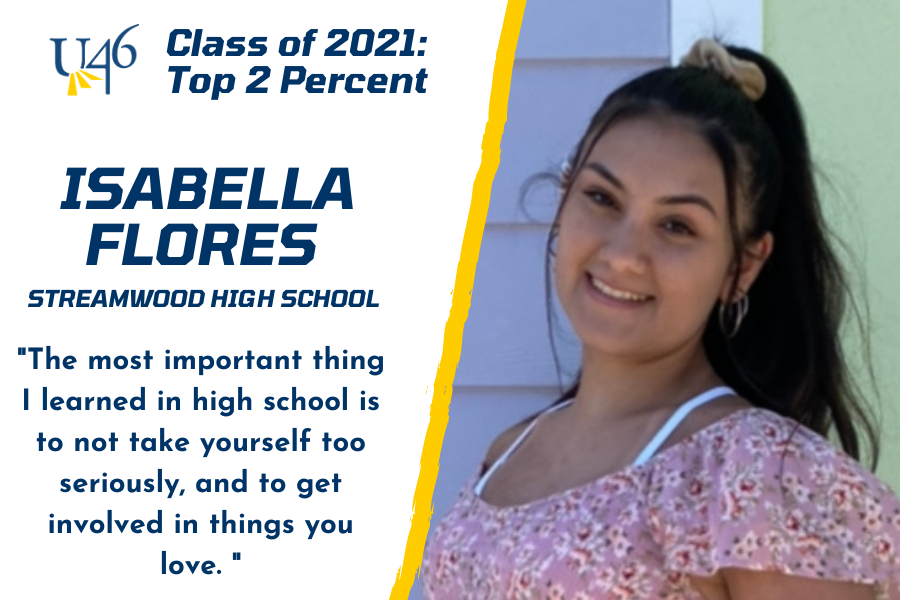 What are your post-high school plans?
I will be attending Indiana University, Bloomington and studying astrophysics.
What is the most important thing you learned in high school?
The most important thing I learned in high school is to not take yourself too seriously, and to get involved in things you love.
What is your favorite high school memory?
My favorite high school memory is making it to state with my dance team this year!
What was your favorite class or learning experience?
My favorite class has always been math, but I also loved the physics class I took my junior year.
Share your best advice for incoming freshmen:
Get involved! There are tons of awesome clubs, sports, and activities to check out. High school is so much more fun when you're involved. My biggest regret was not getting involved my freshman year.
What or who do you acknowledge for your academic success, and ranking in the top 2 percent of your senior class?
My family!
What life lessons or observations have you gained about yourself, and the world, during the 2020-21 school year?
The world keeps spinning. Bad things are going to happen, but so will good things. Spending too much energy worrying about something that won't matter beyond high school is a waste of time.