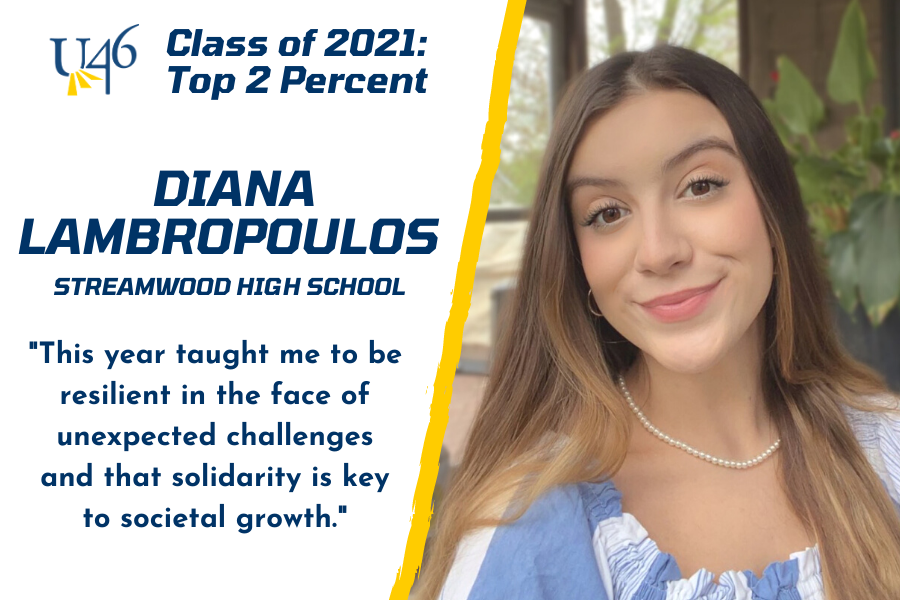 What are your post-high school plans?
I will be attending Loyola University Chicago, studying chemistry, on a pre-med track.
What is the most important thing you learned in high school?
The most important thing I learned in high school is to always persevere in the face of adversity. In life you will face an abundance of challenges, and it is important to adapt to overcome these obstacles to create the best future for yourself.
What is your favorite high school memory?
My favorite high school memory was when I traveled with my HOSA team to Springfield to complete in the State Leadership Conference. I gave a presentation and collaborated with my peers in this medical competition, and as a result I learned more about myself as a student."
What was your favorite class or learning experience?
My favorite learning experience was competing at the International Leadership Conference for HOSA last year and earning third place in an event called Extemporaneous Writing. By participating in this competition, I challenged myself academically and developed new interests in the medical field.
Share your best advice for incoming freshmen:
My advice for incoming freshmen would be to find an engaging way to build good study habits early in your acadmic career. Every student learns differently so it is important to explore new ways to study and pick what method works best for you.
What or who do you acknowledge for your academic success, and ranking in the top 2 percent of your senior class?
Throughout high school, my personal goals and motivations drove me towards academic success. This fall, I will be the first person in my family to attend college, and I plan to pursue a path towards becoming a doctor.
What life lessons or observations have you gained about yourself, and the world, during the 2020-21 school year?
This year taught me to be resilient in the face of unexpected challenges, and that solidarity is key to societal growth. During the pandemic, I have been volunteering at our local hospital and witnessed firsthand many of the repercussions of COVID-19. The solidarity between classmates, coworkers, and even strangers began as a result of the impacts of this pandemic, inspired me to continue my academic journey with a mindset that I will make the world a better place.