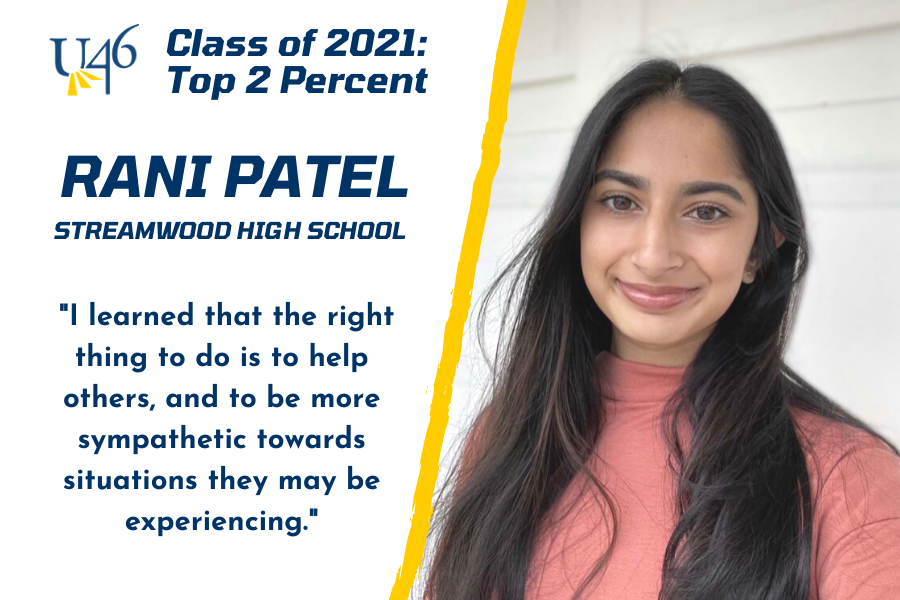 What are your post-high school plans?
I will be attending Elgin Community College and studying psychology.
What is the most important thing you learned in high school?
The most important thing I learned in highschool was to always strive to do my best, even in atmospheres that are not equipped to provide me with all the tools needed for success.
What is your favorite high school memory?
My favorite high school memory was all of the track and cross country meets I participated in.
What was your favorite class or learning experience?
My favorite class in highschool was orchestra, since it was a fun class that allowed me to destress.
Share your best advice for incoming freshmen:
My advice for incoming freshman is to work hard and do their best during their freshman and sophomore year so they can have more leeway with their junior and senior year grades, and not have to stress as much.
What or who do you acknowledge for your academic success, and ranking in the top 2 percent of your senior class?
The person that I acknowledge for my academic success and ranking is myself and my friends for always motivating me to work hard.
What life lessons or observations have you gained about yourself, and the world, during the 2020-21 school year?
After watching many of my classmates struggle with adapting to a new learning environment during the 2020-21 school year, I learned that the right thing to do is to help others when they need it, and to be more sympathetic towards situations others may be experiencing.