Bartlett High School Recipients
Kayla Tran, BHS Class of 2016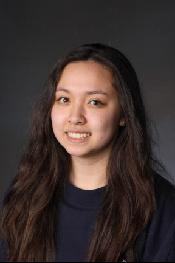 For Kayla Tran, pursuing a career in medicine is not something that came to her immediately. She considered careers in biology and also had an interest in psychology. During her senior year at Bartlett High School, Kayla set her sights firmly on medical school and is enrolled at the University of Illinois at Chicago.
"For me, it always came back around to medicine, so that's what I decided," said Kayla.
The 2016 Bartlett graduate is the daughter of Khanh and Thuong Tran of Carol Stream. Kayla's parents emigrated to the United States from Vietnam.
She is one of the 2016 winners of the U-46 Superintendent's Scholarship, which is aimed at helping students who are the first in their family to attend college. Kayla's scholarship money went straight toward her tuition.
Kayla's freshman courses are geared toward general education at this early point in her university education, though she is studying difficult courses like general chemistry and calculus.
Eventually, Kayla will move onto more specialized coursework that will lead to a degree in science and then on to medical school. She plans a career as a neurologist, a field that combines her interest in both biology and the brain.