Larkin High School Recipients
Luis Subias, LHS Class of 2013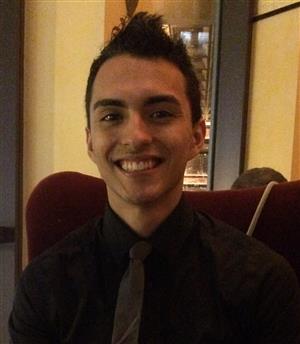 Luis Subias remembers the moment he found out he won the Superintendent's Scholarship. He had just finished track practice and checked his email to find the good news before his 2013 graduation from Larkin High School.
Luis is now a junior, majoring in accounting at Illinois State University. He hopes to be a certified public accountant one day. Luis works part-time, putting in 15 to 20 hours per week at Best Buy to help pay for tuition and living expenses.
Luis says he's "stressed and broke," just like many other students, but he is determined. He says first-generation college students share that trait.
"We all act the same," Luis said. "We have one goal -- that goal is to graduate."
As a recipient of the Superintendent's Scholarship, Luis attended a networking reception that gave him a chance to meet supportive donors. He said the experience made him realize there were a lot of people who wanted to see him succeed.
"It gave me motivation to keep going and not stop what I have to do," Luis said.