Larkin High School Recipients
Keyvon Kyles, LHS Class of 2016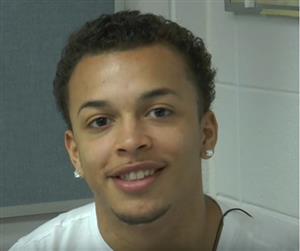 Keyvon Kyles describes himself as a people person and a good communicator – important attributes that will serve him well in a career as a social worker or a counselor.
"I think a big part of helping people with their problems is just listening to them," said Keyvon.
The Elgin resident and Class of 2016 Larkin High School graduate took a sociology class which helped open his eyes to the possibilities of a career centered around the idea of helping other people.
Keyvon was a recipient of the 2016 Superintendent's Scholarship. Unfortunately, though, he couldn't start college at the fall semester as planned because he was ironing out the details of his financial aid package. Keyvon recently started taking courses full time at Elgin Community College.
"I am so excited -- I just got back from picking up my photo ID and my class schedule," Keyvon said on a recent afternoon in January 2017.
Keyvon is the son of Keith and Debbie Kyles of Elgin, and he credits his parents with providing the impetus and support that has helped him reach the start of his college career.
"My mom works so hard for our family," Keyvon said. "My dad's always just been this calm guy who told me to keep working hard and it would all pay off in the long run."