Streamwood High School Recipients
Daniel Robles, SHS Class of 2013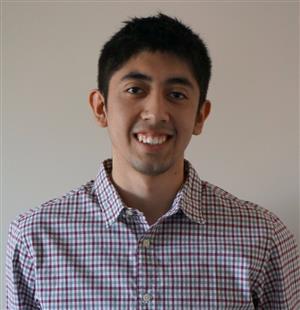 Daniel Robles, a 20-year-old junior at North Central College, credits the U-46 Superintendent's Scholarship for helping him prepare for college and ease into the rigor of higher education.
Daniel earned the $1,000 scholarship as a senior at Streamwood High School in 2013, taking advantage of the two free classes at Elgin Community College that came with the award. They helped him arrive at North Central College feeling prepared for the challenge, full of motivation to succeed.
Daniel says he has had a good experience so far, but it has been hard as a first-generation college student. There were times his parents couldn't help him out. He had to work over the summers and on breaks to save money for tuition.
"But I never lost motivation or just the desire to get my degree because I knew that was going to allow me to have a better life in the future," Daniel said. "Having parents without the same opportunities as I had made me appreciate them even more."
Daniel plans to graduate from North Central College and go into marketing. He says some of his friends from high school decided to work, like their parents, instead of going to college. The promise of earning money was compelling, but Daniel calls it a temporary fix, not a long-term solution. He credits the Superintendent's Scholarship for helping first-generation students think differently.
"I really do think this program is important to reinforce the importance of getting higher education and just setting high goals," Daniel said.