Streamwood High School Recipients
Ana Mujica, SHS Class of 2015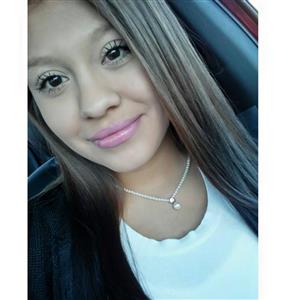 Ana Mujica is about to start her junior year in college, and after she graduates, she plans to earn a master's degree in business administration and seek a career in medical equipment sales. All the while, she's juggling motherhood with two young children.
It's a daunting schedule, but Ana, a 2015 Streamwood High School graduate, said she manages.
"The hardest part is being away from my kids so much," Ana said. "I drop them off at day care at 7:30 in the morning and I pick them up at 7:30 at night."
In between she takes courses in business administration at Robert Morris University. Ana has just completed her sophomore year, finishing two years of college in the 18 months since she graduated from Streamwood.
Ana has always been interested in medicine and earned her certified nursing assistant certificate in high school. When she finishes her education, Ana plans to seek a career in medical equipment sales.
A 2015 Superintendent's Scholarship recipient, Ana put her grant money toward tuition. She is, like the other scholarship winners, the first one in her family to go to college. Although no one in her family had ever attended college, earning her degree has long been among Ana's life goals.
Ana's mother, Laura Ponce, helped provide the inspiration to pursue higher education.
"My mom had to work so hard to make a better life for us," Ana said. "She never had the opportunity, but I feel like because of her work, I want to keep moving forward."